Equity Capital Markets (ECM)
Entrust your transaction to the Best Equity Finance House in Belgium.
We play a leading role in the majority of Belgian equity offerings with a particularly strong expertise in the life sciences and real estate sectors.

We offer a unique blend of experience and expertise when it comes to managing all types of transactions and to making them a success. We maximise potential demand in:
Initial Public Offerings ("IPO")
Secondary Public Offerings ("SPO"), Right Issues and Accelerated Book Offerings ("ABO")
Take-over bids on public companies
Delistings or Public-to-Private transactions
KBC Securities has won once again the No 1. Equity Finance House of the Year award 2019 of Euronext Brussels.
We have been involved in almost all transactions on Euronext Brussels in recent years. We have built up transaction experience in a broad range of industries, and over the years we have established a particularly strong track record in the life sciences and real estate sectors.
They are very accessible and responsive and get the job done in a no-nonsense & efficient way, the way we like it.
Hilde Windels, Executive Director, Biocartis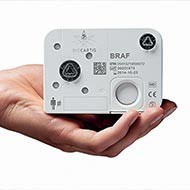 Who we serve
We serve private companies that want to enter the stock market (IPO), listed companies that want to increase their capital, and shareholders that want to sell a stake in a listed company. We serve companies across all sectors.
What we do
Our corporate finance team helps you manage the ECM process and advises you on each step of the process, including structuring and pricing. We assist in the preparation of the offering documentation (prospectus, roadshow presentation, marketing documentation, etc.) and help you develop your marketing and communication strategy.
"We very much appreciate the hard work and dedication that you have put into this transaction."
Dr. Edwin Moses CEO, Ablynx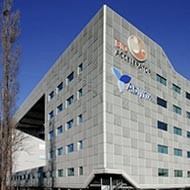 Added value
We have the most experienced deal team of any Belgian bank
We ensure real success through strong institutional placement capacity: our sales team has access to an extensive base of national and international institutional investors
We offer the largest retail placement capacity through our retail trading platform Bolero, KBC Bank's large retail network, and our unique collaboration model with family offices and private banks
We offer dedicated research and aftermarket support through regular equity research, roadshows and investor events.